Knitting Hats for Tibetan Nuns
Cathy is a buddhist owner of
Inner Journey
in Los Gatos, and a wonderful knitter named Willow wants to have 250 knit hats for them to take on their next trip for the nuns to wear.
Lyle posted it in our listserv, and so I'm more than ready to knit! Adrienne responded and is planning to put an order in for
Knitpicks Fire Red
yarn, but impatient that I am, I want to knit NOW. We wouldn't order until this week, and it would take a week to get here. There is no yarn store in Davis anymore! What to do??
Duh. I spin.
I haven't for awhile, been more involved with stone and metal, and knitting gift scarves for my buds at
RTH
, but now it's back to the wheel.
I scrounged in my bags and found lots maroon wool!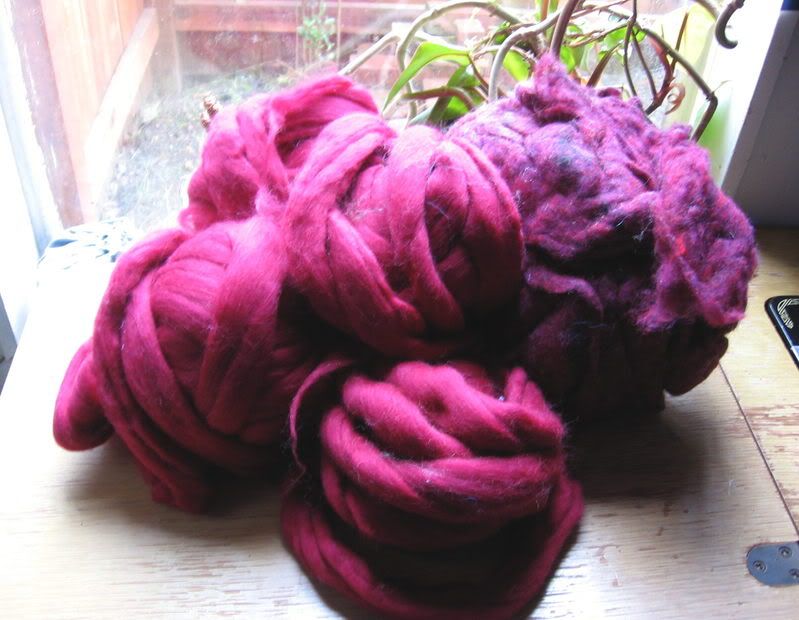 Now, to work!