The ultimate wrapping
This is it. The way I want to go. Not copying Eni, inspired by Paradigm Shift who has moved on herself, this is wrapping the kinds of cabs I like to shape, in a style that challenges and fascinates me. AND is soothing to do.
'Hidden Earthquakes'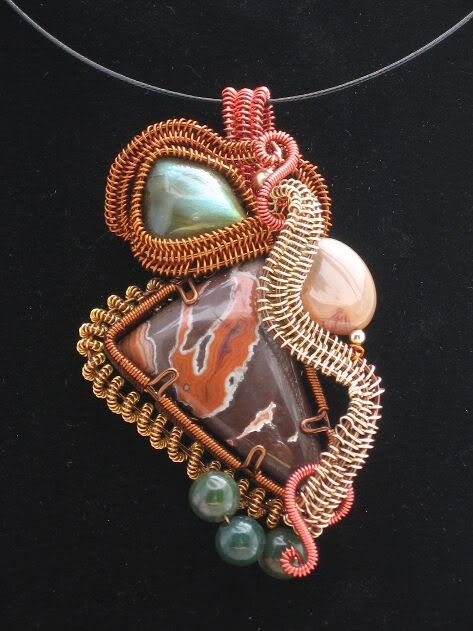 'Blushing Dragons'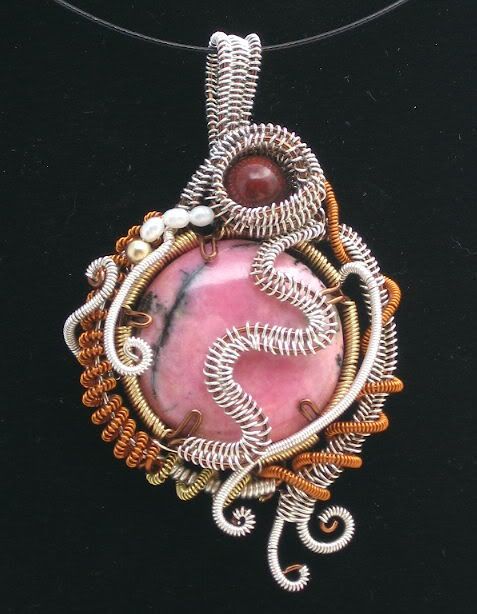 'Dark Tidepools'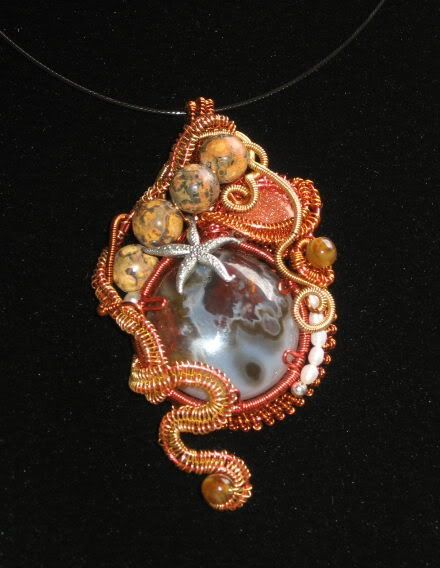 Rings too!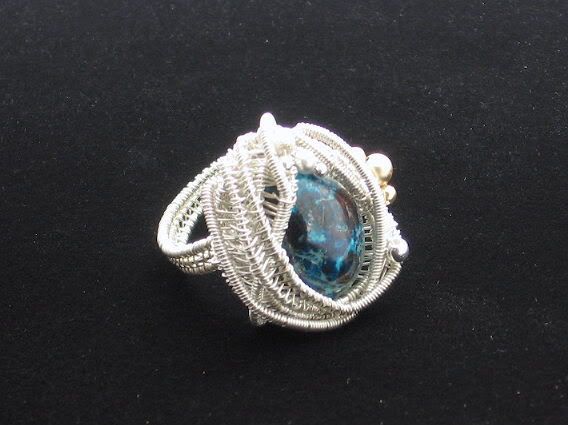 I opened a new site for my jewelry - brand new. I even have 24 hearts already! It's at
http://organicmetallurgy.etsy.com
I still need to go to an actual gallery and bring the work. I am spending an inordinate amount of time wrapping. I love doing it. BUT ~ it's the Sock Bugs that pays for supplies! So I really need to sew. Perhaps a schedule, since I tend to be a rather obsessive worker otherwise, and have wire and cabochons on the mind. :)
I've been accepted into the juried site 'Handmade Fuzion' that's supposed to go live next month. I plan to apply to 'Trunkt' when I have more rings made. I know it's not exactly the right direction, but it gets me seen, so it can't really hurt. I NEED to email some AZ and CA galleries and direct them to my sites. But first...a new school year starts in TWO DAYS!!