More beads!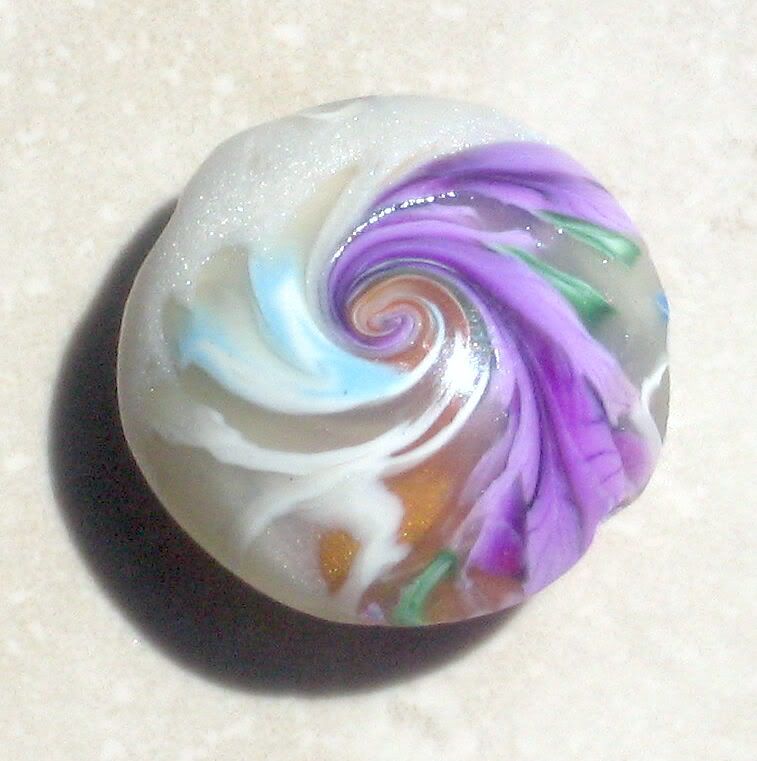 I think I'm reaching an end to my obsessive bead making streak! I'm actually spinning another rainbow skein, and ideas for new yarn colors. And the fabric is beginning to call to me again...all good.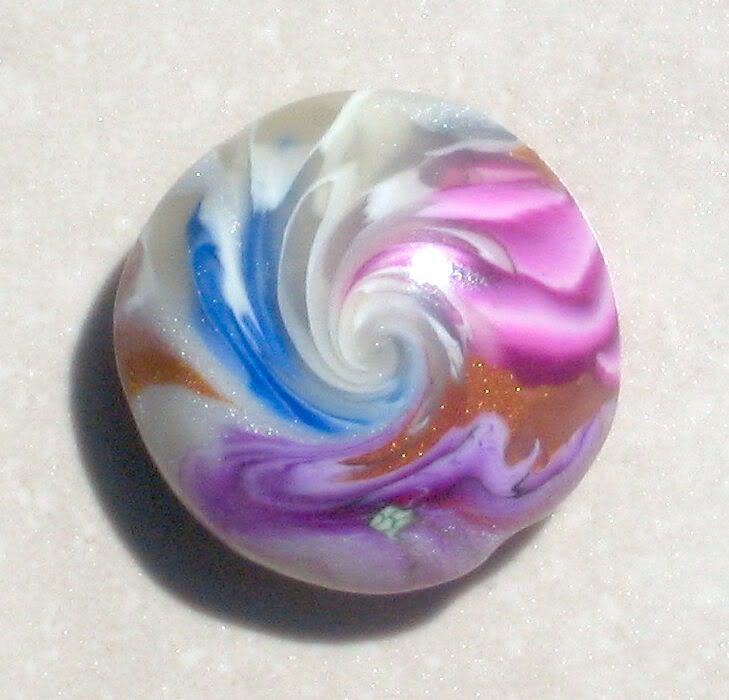 I love the metallic clays, and the transulcent clays. I'm also playing with some beautiful little canes I got from clayartist!
Some of the details have me in awe, when they emerge as I play with them and they 'grow'...she's amazing.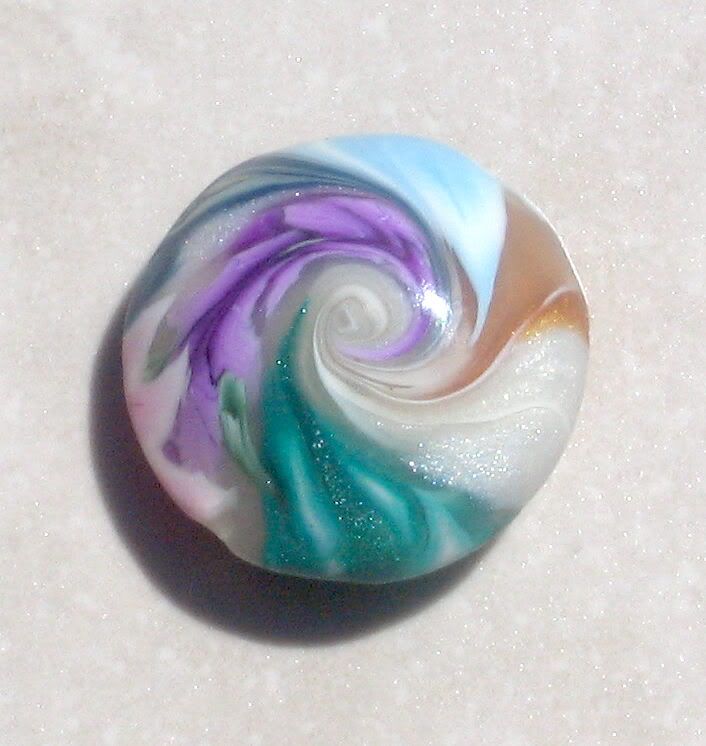 I'm thinking of just offering loose beads rather than pendants on cord. I like the idea of having some in supplies. I'm also going to post them in the Wire Jewelry forum, for the diy.
Smoothie recipe:
1/2 ripe avocado
1 ripe banana
Ice and water to make it slushy. Add Rainbow pearls. YUMMM!