Ack! My Knitty.com review is coming up too fast!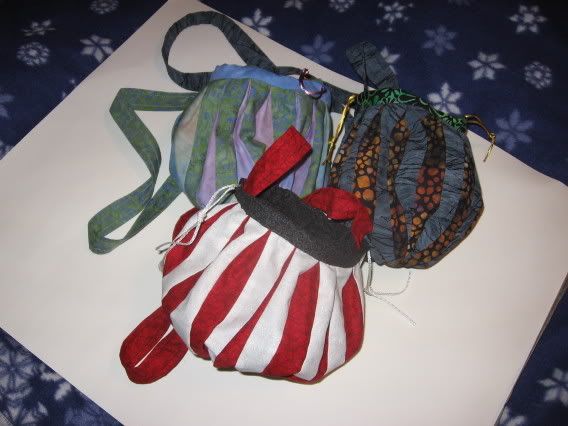 So here's my wonderful problem. Knitty.com is reviewing my Etsy for their summer issue of Extremeties. AWESOME!! But one family emergency, a slightly burned out teacher (me) and my usually artistic distracted randomness, my Etsy goals are not being met!
Here are the things I have been doing. First is a pic of my part of the Lunarium/Beckarahn/Sockdiva coproduction. Mine is the upper right. Theme: Earth. The upper left is Beckarahn's, theme: Sea. And the bottom boldness is Lunarium!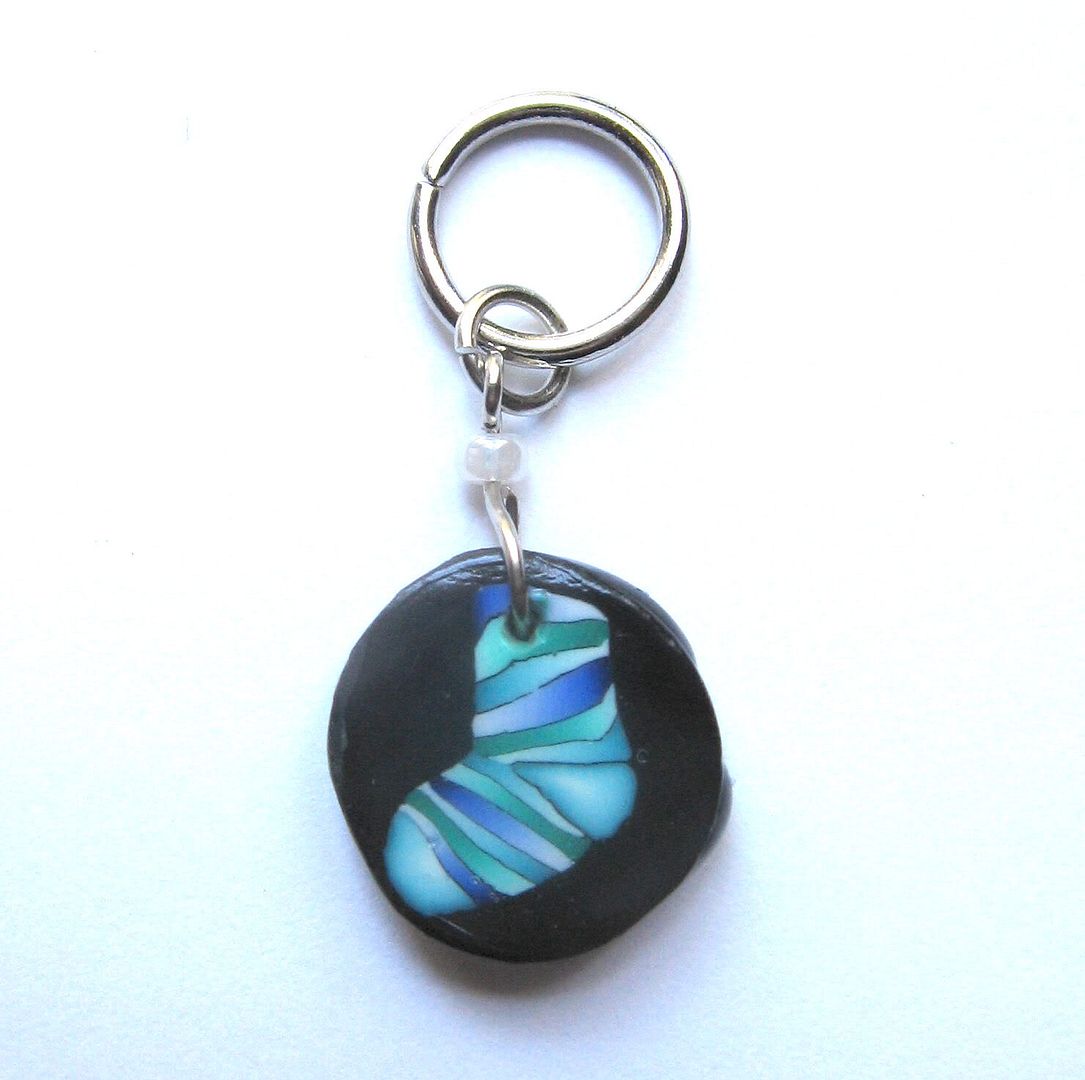 Before I could make myself sew, I had a polymer clay obession! This is the result from my custom cane from
clayartist
. I asked for sock canes, and she made two. This is my favorite! I love it! So now I sell stitch markers. I spent hours searching for all things polymer clay, my usual obsessive uploading of information. So now I have lots of clay that I bought on sale at Michaels, joined a local forum, I signed up for a
class
for Kaleidoscope canes at the Mendocino Art Center in July with
Sarah Shriver
. I have visions of selling intricate kaleidoscope and mosaic jewelry out of polymer clay with socks as a theme. Really. lol.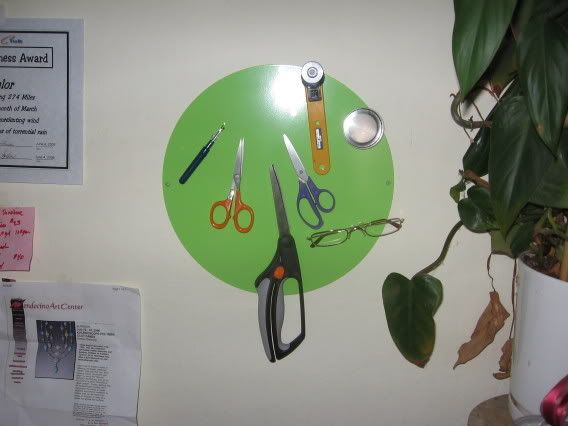 Then before I could get myself to sew, I had to shop. This is my uber-cool find for my sewing corner. A magnet board! It was around $10 that I picked up in the housewares part of Ace Hardware. It's a metal sheet, with these tiny, powerful magnets. I meant to hang paper patterns and such from it, but I had a small pair of scissors in my hand when putting up a pattern piece, and BAM, the scissors flew out of my grip, and hung there like a trophy. 'Aha' moment, and I started putting all the sewing accessories scattered on the surface of my sewing machine, and put them up too. I also bought a new pair of scissors , and a strong pair of reading glasses for when I'm trying to handsew with black thread in the evening.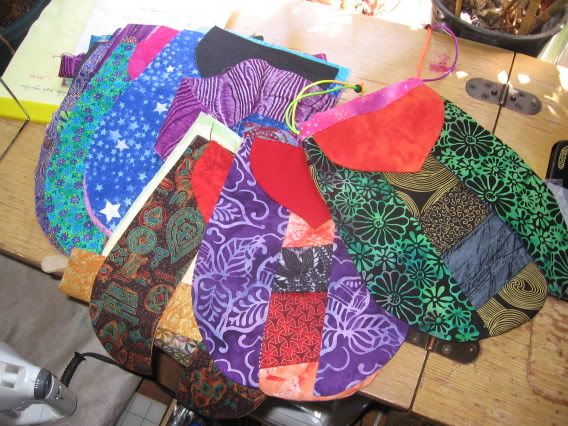 Fully satisfying my distractions, I'm working on my first batch of Sock Bugs. I hope to have at least twice this in time for July 1st.
Wish me luck!