Handspun vs. Handpainted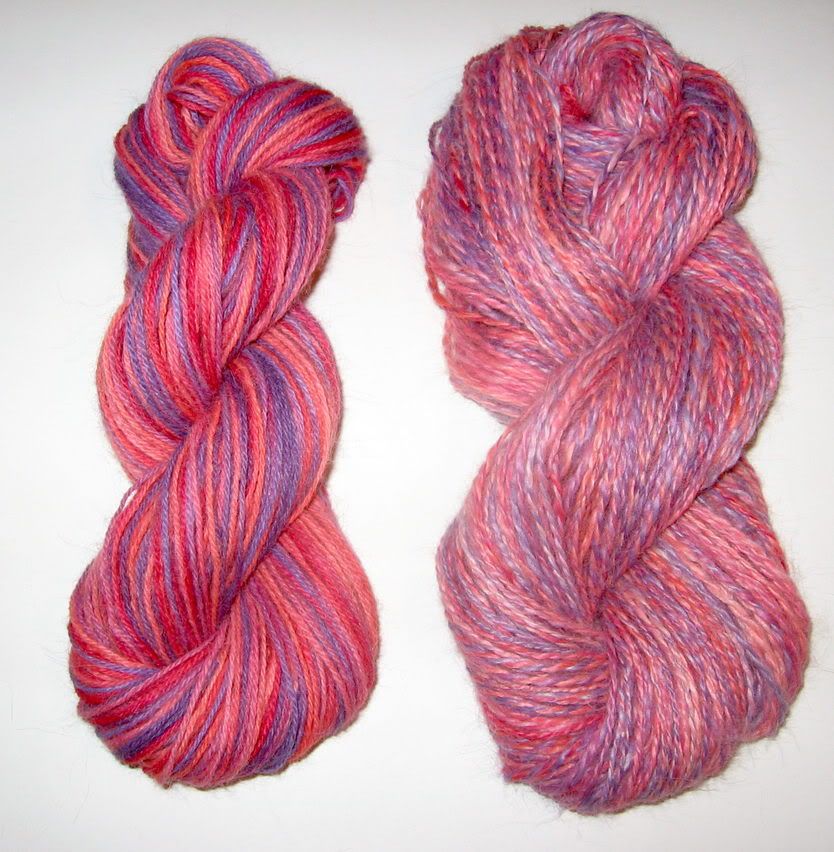 While at my dye workshop, I had dyed 100% alpaca top right next to a skein of 100% alpaca fingering yarn.
Here's the comparison. On the left is the fingering yarn, on the right is my handspun.
Pretty interesting, yes?
(This is what I did instead of report cards...)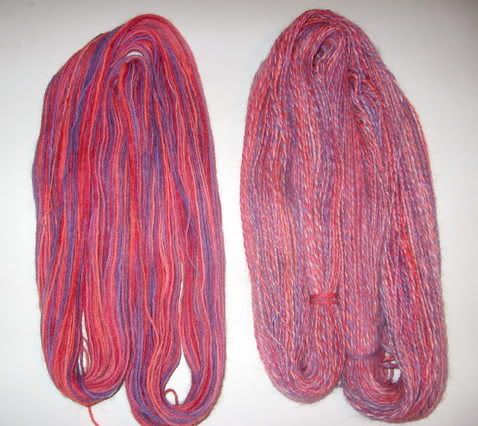 The fingering yarn is 1.65 ounces, and came to 174 yards. My handspun came to 160 yards and is 4.10 ounces! True, I spun it pretty tightly, thinking socks, but what do they do to commercial yarn? Puff them up with some mysterious lightness? My handspun feels dense.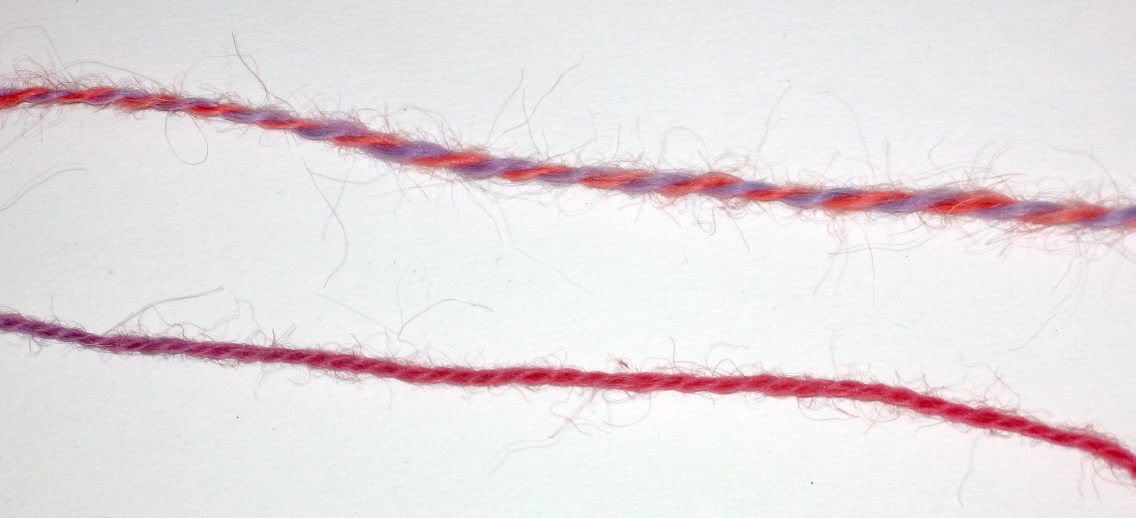 Here's a close up of a strand (ala Vogue Knitting!) I found I really knit loosely. According to my stitches, the commercial fingering is DK, and mine is worsted. Heh. I knew my handspun would work as sock yarn! Call it sport at least!
Next: the swatches!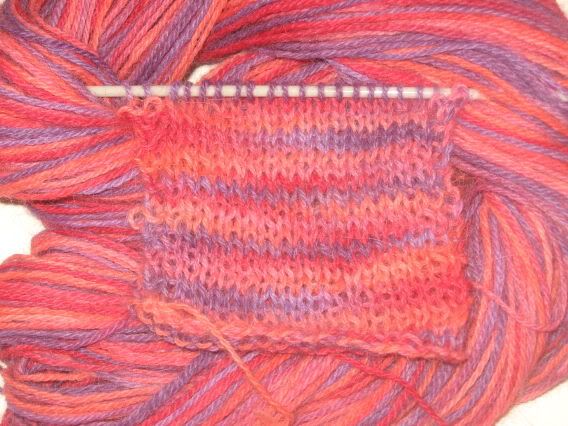 My handpainted commercial yarn.
& ..........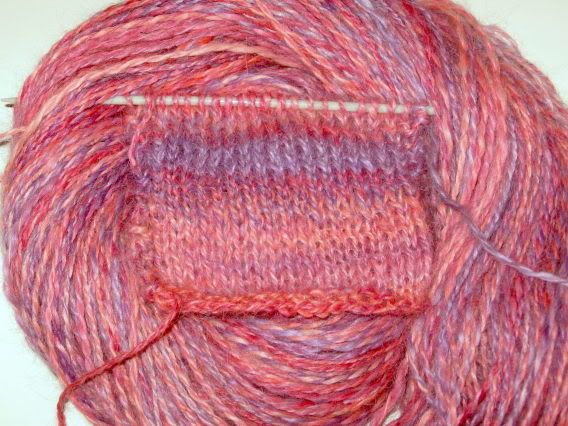 My pretty heathered handspun! More organic.
I like both, just very different effects.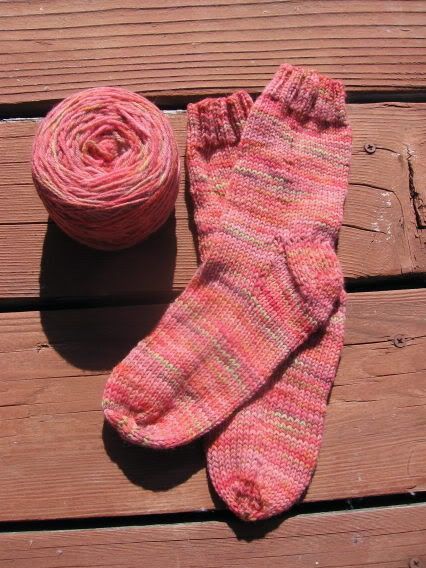 Last pic of the day? The koolaid auction socks!