Muses can nag too....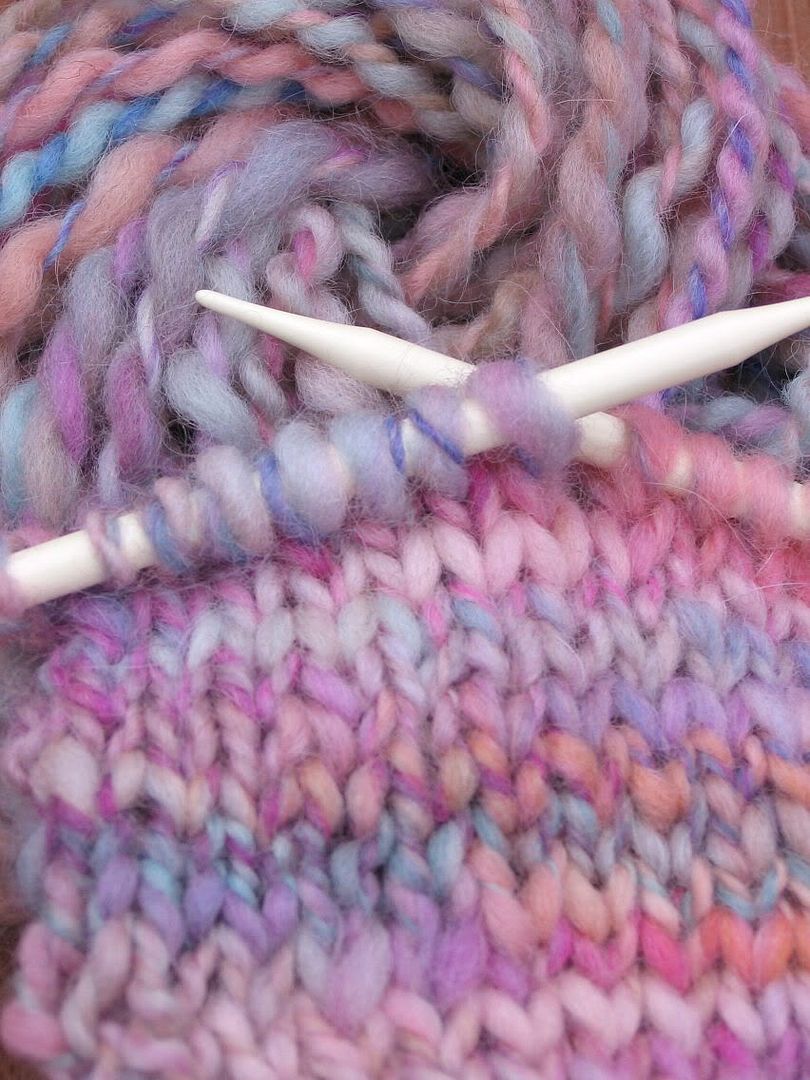 Here I am, spinning away on my lovely pinks and baby blues, with another light, happy, Spring rovings next in line and I hear her/him.
'Orange. Yellow. Black.'
Huh? I ignore her/him. Heck, I ignored her/him 2 dye pots ago. See, I already have a red zone skein on Etsy, and it's been there for a while. So in my current pot, I did a rainbow, thank you very much. The voice gets louder.
'ORANGE, with yellow, red and black. And ply it a lot. And call it 'Volcano'!'
Rats. Not only is my dear Color Muse getting louder, she/he's getting very specific. Humph. Stock picks and lotto numbers I DON'T get. Color ways, parking spaces, and and green lights I do. :-) Can't say I'm not loved!