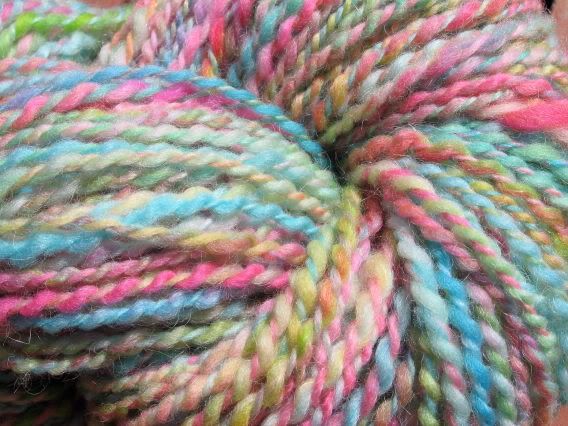 I'm still spinning away, although I'm making Sock Bugs too. At this point I don't seem to be able to make more than 3 SBs every weekend. I don't even want to really know how many hours it takes me, with the handstitching, and everything!
I'd like to just focus on yarn and Sock Bugs for Etsy. I'm beginning to sell yarn! Wahoo!
Should try some merino, besides thinking 'socks' and wool/mohair blend. Dying the fiber is the most fun, to see what I'll end up with.
Summer vacation means full time on Etsy. Make patterns for 'Everything But the Needles' kits.