All is NOT lost, merely delayed!
Amy replied right away, and was so nice! They merely ran out of time to properly review stuff, so it'll be in the fall issue. I hope they like it! I made them to fit one skein and one sock in progress, to carry with you anywhere, not really to hold too much more. Oh well! I'll have to wait 2 more months to see what happens!
But I feel so relieved too. Before I checked my email, I was so upset, I stayed up until 3:00 am reading
this biking journal
on
Crazyguyonabike.com
. And then I got a call from nl at 7:00am to ride, since we were fuzzy on whether we were riding or not after watching the July Crit downtown. So I went! She had to be back by 11:00 so we did a 30 mile loop, which included a pastry for me, and coffee for her at Konditeri. (YUM) And came back to find the nice post from Amy.
Feeling better, here are some pics!
These are earrings I bought on Etsy from
loopityloopglam
. I absolutely love them. She was having a sale, and in my weakness for earrings, even when I'm trying to save, I couldn't resist. She has such cool stuff. I WILL treat myself, if my Knitty.com review goes well!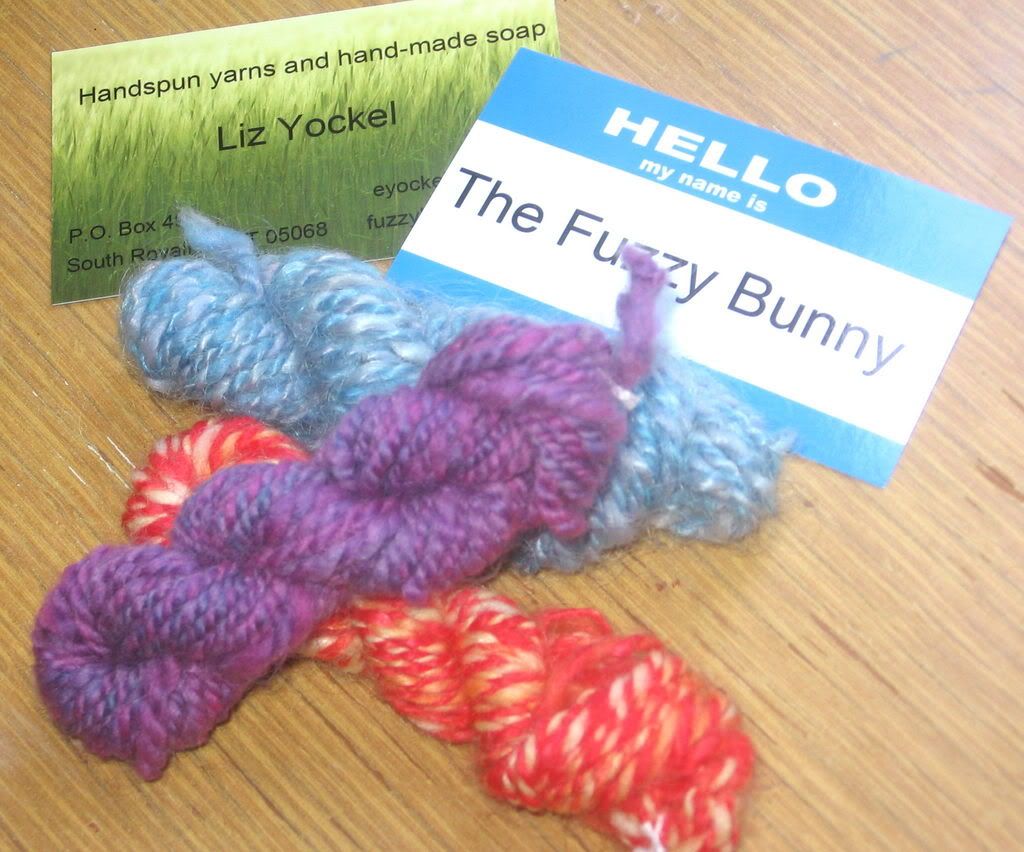 Here's some yarn samples I got from
The Fuzzy Bunny
. I really want knitters who think of handspun to think of Etsy! She did a really great job, they're so cute.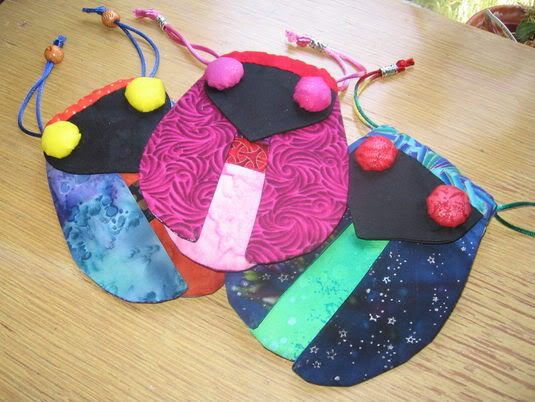 Here are some Baby Bugs. They're so much fun to make. Matt brought his girlfriend, Kristyn over on 4th of July and was remembering the one I made him when he was small. It's probably still around here somewhere!
Okay, now I'm off to look for fabric for Annakat's SuperSized Sock Bug!