Sewing.....NOT~!
My beautiful Singer is in a hole-in-the-wall 'Singer Service Center' in Sac being fixed. 'No problem, easy' says the guy. 'Ready by tomorrow'.
I go back 3 days later, and it's out-sourced to 'Frank' who was the previous owner, and he'll have to call me when she's fixed. AACKK!!
I need it NOW. I have a pile of fabric to be sewed!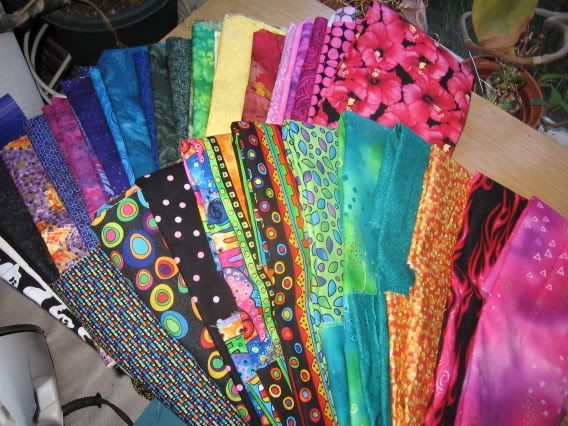 Oooh, here's nice. I stopped by my favorite quilt shop,
Pincushion
and they're having a fabulous sale! I bought a TON of fabric. Gorgeous/bright/fun fabric! And I used my resale license for the first time. Woot. I'm going back Saturday to see if they put out more stuff.
Other stuff: Rode 40 miles with nl yesterday, then played 2+ set with the guys. 'Bounce, Hit' works!