Latest Obsession: Polymer beads!
I just had the BEST workshop with Sarah Shriver, held in lovely Mendocino at the Mendocino Art Center. I haven't been able to stop playing with clay since...
Here's the coast at the Mendocino Headlands, straight down the road from the Art Center.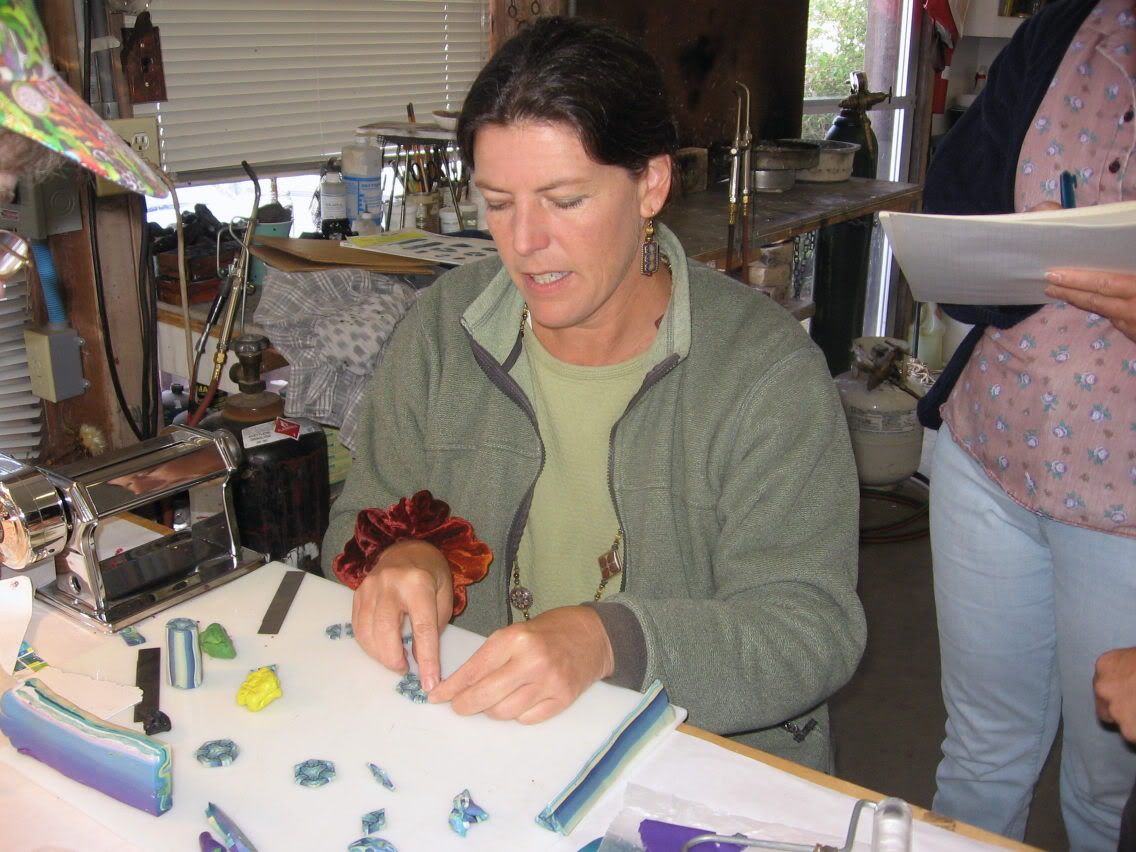 Here's Sarah doing a demo. There were 8 of us, in the jewelry studio. She was relaxed AND meticulous, and funny, informative, supportive.
I'm hoping to take her Celtic bead class this Spring at MAC too.
Lesson #1. As bright as my Skinner blends are, using the primary colors results in BROWN!! Duh. Yes, I was a Design major. Yes, I teach a color wheel class with my students every year. I dunno; I didn't realize how quickly canes can shrink!!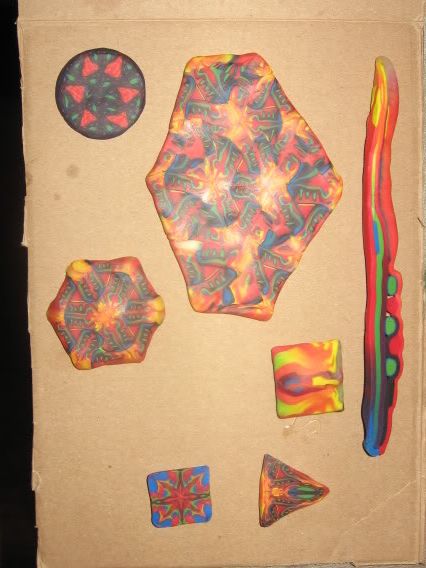 Evidence here, on my weekend's results...
Too much fun anyway! My first job is to make beads for my students to add to my thank you cards.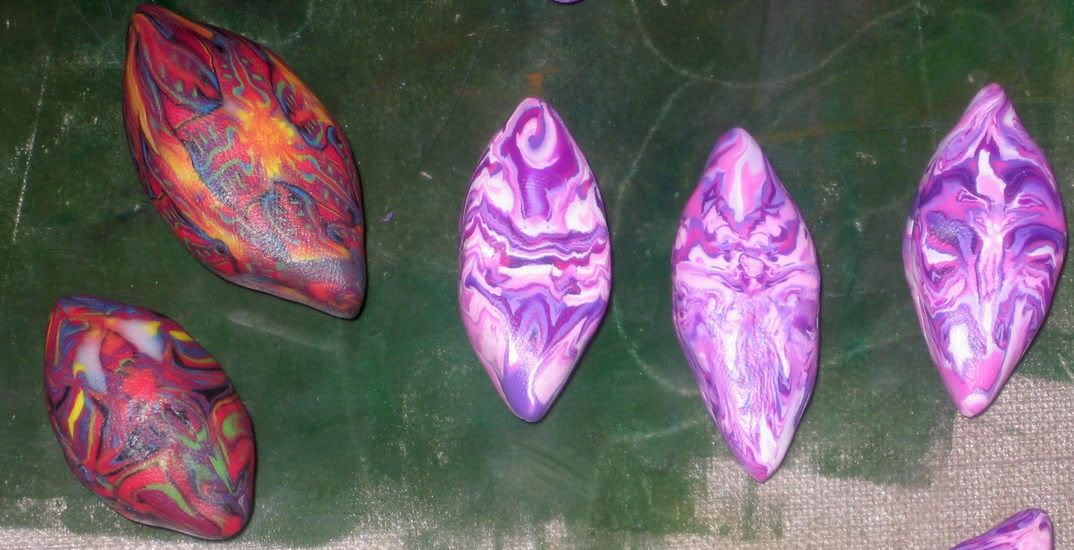 Here are some that I tried, although I'm going to start over, since I've decided to make holes *before* instead of suffering my power tool phobia! The ones on the right are a blend I did using the same method from class, using a very tight part of the color wheel! I'm trying to make a matching sock cane. My goal is to perfect my skills and offer polymer jewelry with sock beads! The ones on th left are from the primary canes from the workshop. Most are Natasha beads, one is a method Sarah showed us.
I just love working with the clay! I guess it's lucky that Knitty got delayed, and I get to indulge myself in my latest obesession.
Yes, I've finished clue#2 on the Mystery stole, and am still knitting on Clapotis. I should have 3 sets of hands...