spinning and dyeing! and adding sock yarn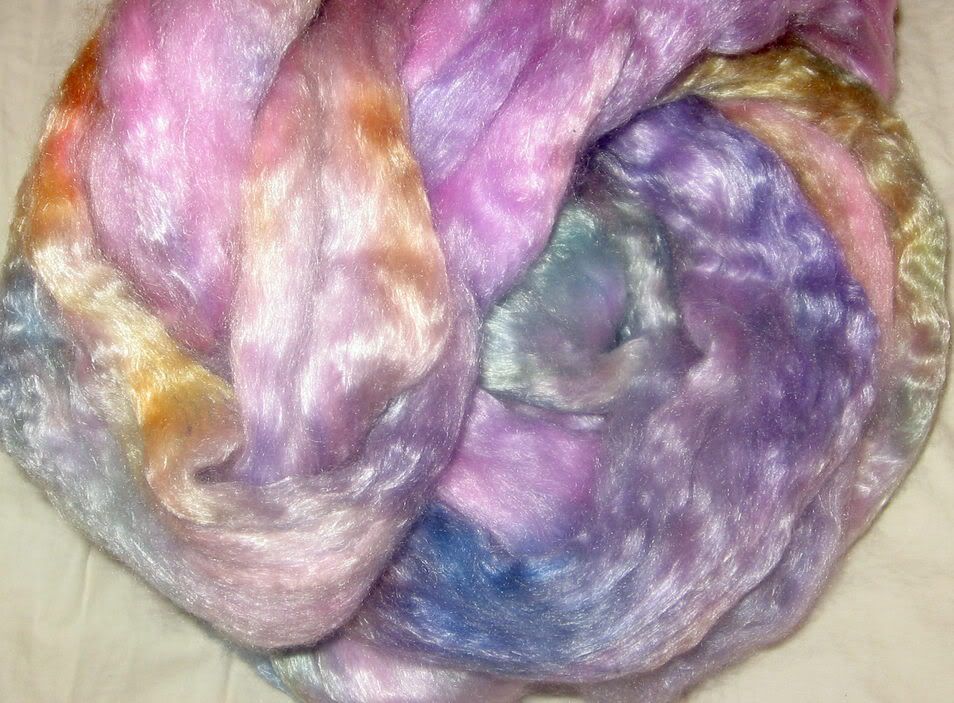 I'm finally back to spinning and dyeing. I haven't liked the way Jacquard does with crockpot pour method dyeing, which works great with food dyes, so I'm handpainting yarns and fibers. That's fun!
Here's some merino and tencel fiber. I LOVE this soft, shining stuff.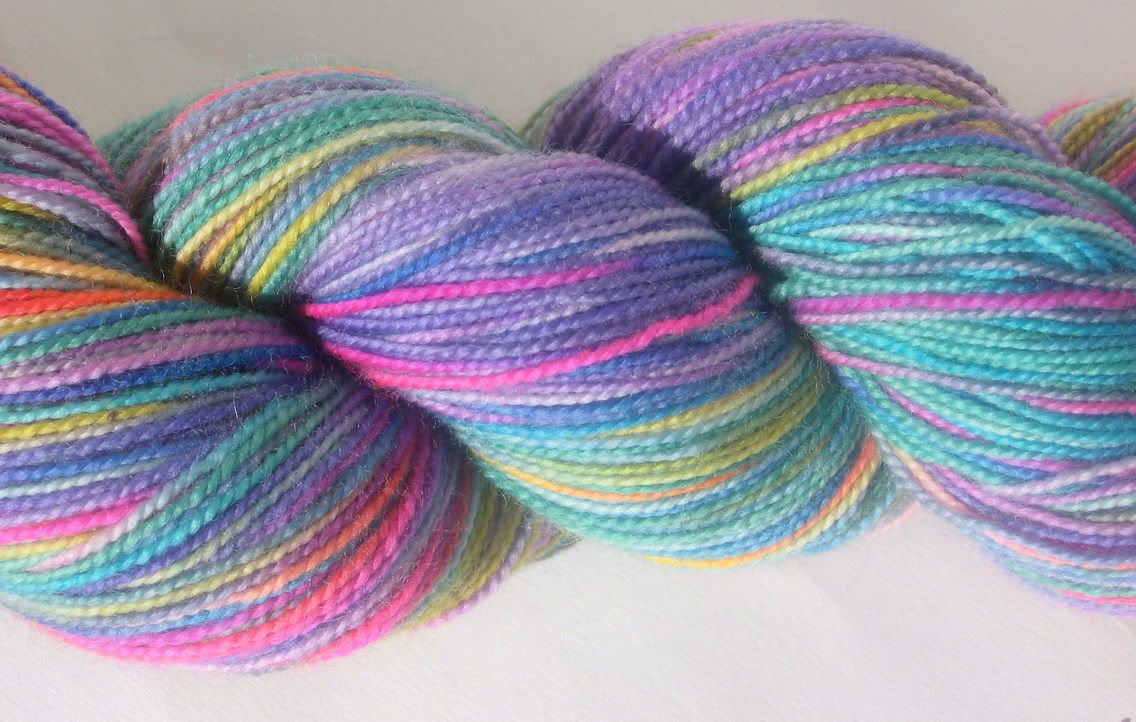 And my handpainted sock yarn. You'd think in 'Sockdiva's Shop' this would have happened earlier; but the whims of creativity had otherwise! This is superwash merino. Can you tell I'm big on practically every color in the dyepot?
Etsy changes: I removed the pendants that had nothing to do with socks. And I WILL try to make stitch markers, but out of those little sock beads, rather than simple slices. So bigger than the slices, and like M&M's. Even though it's much more work, I'll put the same price. Hmmm, might need another sock cane from clayartist!
Biking: Rode in Napa with nl! Here are the stats:
Mileage: 40 miles
1 flat
Buzzed by too many cars to count! Trucks were best, sedans were worse.
1 huge breakfast for lunch in St. Helena
Potholes, hills, not that many cyclists!
Headwinds - 20 mph