Norcatt Tomato Testing, 2006!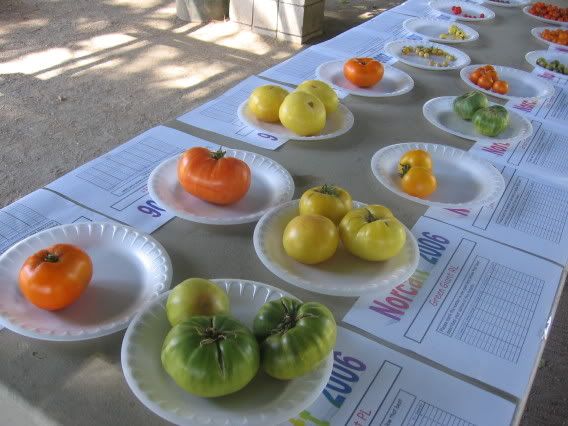 Sounds official, doesn't it? Basically, it was a group of hard core heirloom tomato affecionados, meeting in the park with the task of tomato testing and grading over 80 varieties. YIKES! We had 5 tables covered with tomato varieties. We ranked the flavor from 1 to 5, 1 being 'I HATE it!' and equated with grocery store tomatos; to 5, the best.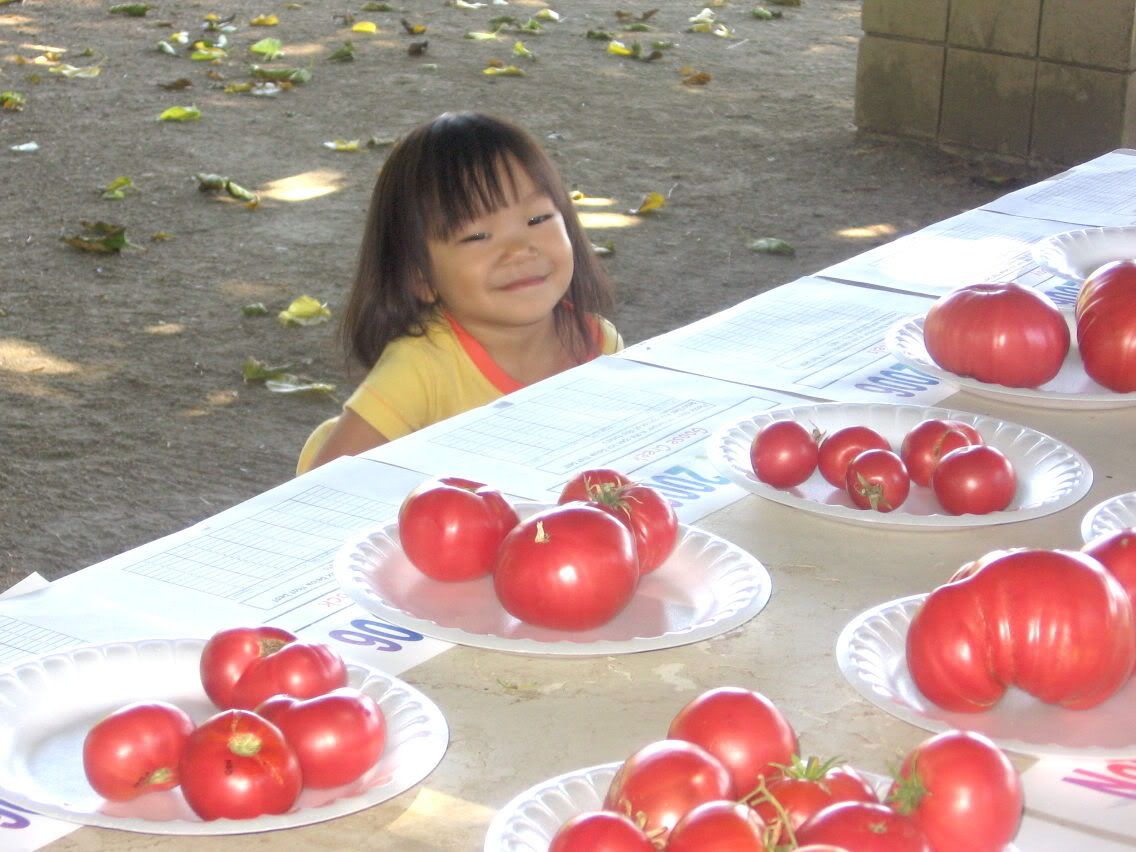 Our youngest, and very discriminating tomato taster! If it was based on amount eaten, Sungold was the best, with Momotaro. Yeah, I know. Both are hybrids. :-)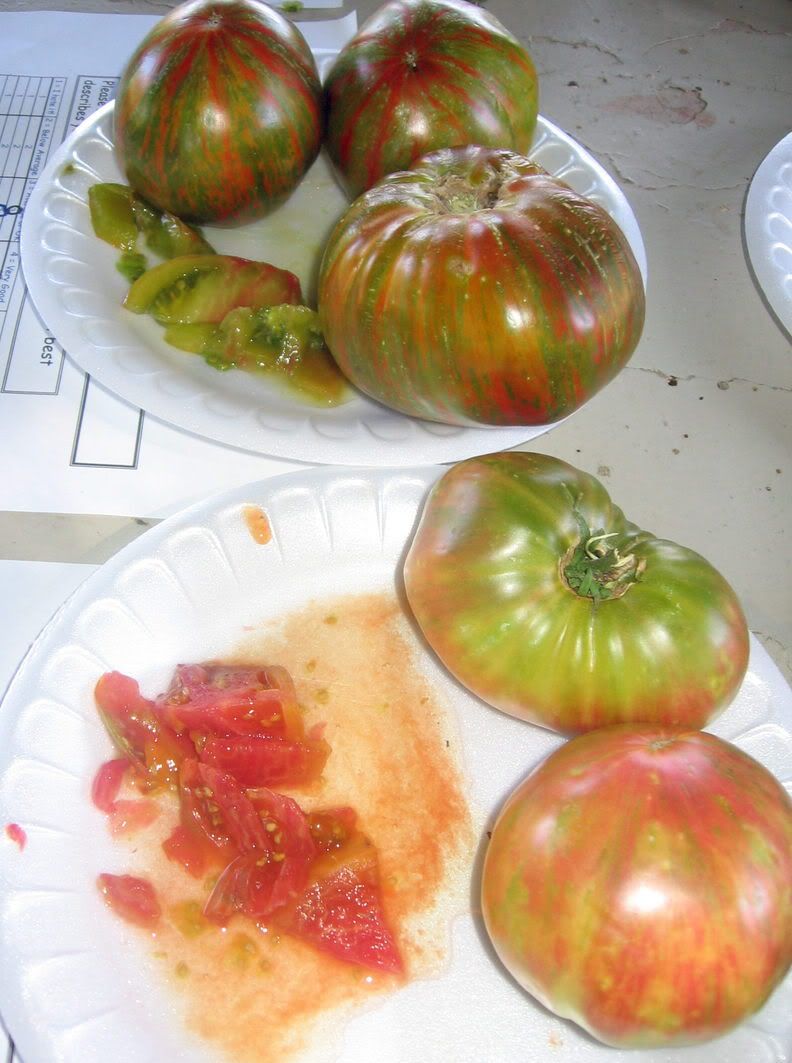 What was so interesting is when two of us grew the same tomato and how different they looked and tasted. Here is Brad's Berkeley Tie Dye (top) and my own. His was much greener, and more defined patterns. However, mine was prefered for taste.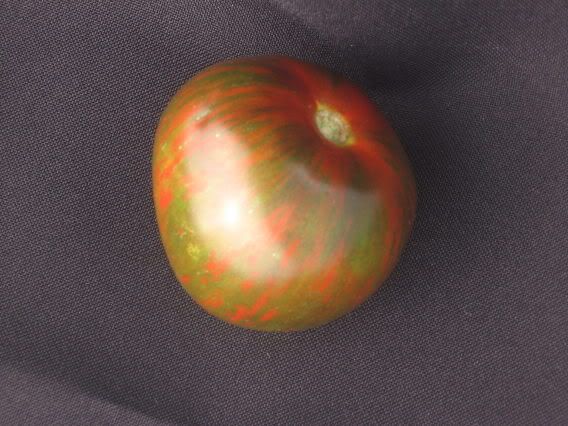 Some highlights were Bruce's Tomato Sorbet, Debra's decadent brownies, Annie's darkest of dark Black Zebra tomato, all of Brad's eyecandy toms, and the perfect location and weather. I can't wait until next year!