Brightly it glows - sock yarn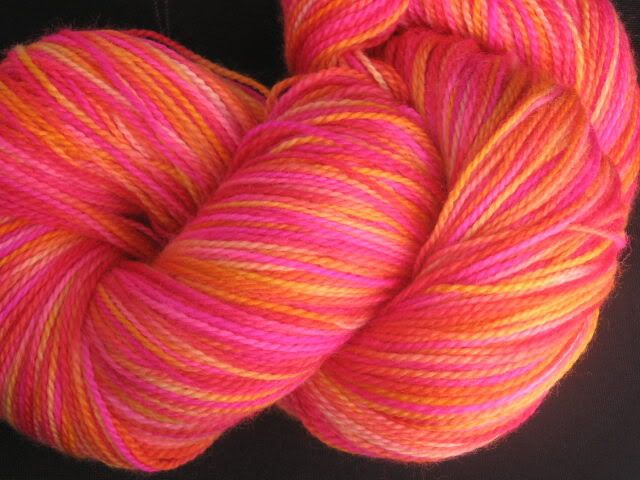 yep, yep, I think this could glow in the dark. Took forever to rinse too.
But what awesome socks they'll be! Peaking over ankle boots, under a swirly winter calf length chocolate brown skirt in the Fall kind of awesome.
Next dye time, I'll dye some of this for myself to knit up! My feet won't have a chance to be cold. This color must have the super power to draw heat from the very Earth, it's so bright! So sez I.